Bill Russell Design

Biography
Bill Russell has been a designer and illustrator for over 30 years. He creates images and designs that enhance the printed page and the digital sphere. As an accomplished web designer, website developer, illustrator and visual journalist, Bill has contributed his creative expertise, design and picture-making to a multitude of projects, companies, forums and online media throughout the United States and Canada.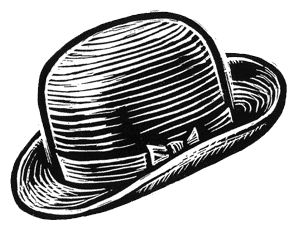 Bill received his degree from Parsons School of Design in New York City. He has exhibited his paintings widely, many of which can be found in private collections in Canada and the U.S. Bill was an adjunct professor of illustration at CCA (California College of the Arts) and a staff artist at the San Francisco Chronicle. He has a true passion for design, picture-making and problem solving. He endlessly pursues his education into new web technologies, most recently learning how to apply web sites to mobile devices.
A former native of Toronto and New York, Bill lives in San Rafael with his wife and son. His voracious appetite for artistic expression keeps him busy creating abstract paintings and collages in his San Rafael studio. Did you also know that Bill creates illustrations for books and magazines, as well as draws portraits of interesting people?
Bill's core belief is that he is committed to the client's complete satisfaction, to clear communication, in partnership with the client and that he will bring creativity and pragmatism to every project.
Follow Bill on LinkedIn,  Facebook and Twitter.
"Bill Russell is a high caliber artist-illustrator who is blessed with a rare capacity; the ability to apply his creativity to commercial projects in versatile ways while authentically maintaining his artistic signature. This rare skill, combined with a knack for graphic and web design, is the main reason he's been our "go to guy" for visual design needs with International Guitar Night since 1994." - Brian Gore, musician/impresario, International Guitar Night